Your ads will be inserted here by
Easy Plugin for AdSense.
Please go to the plugin admin page to
Paste your ad code OR
Suppress this ad slot.
Rear Adm. Shoshana Chatfield serves as a commander of the Joint Region Marianas in Guam and previously served as a Provincial Reconstruction Team commander in Afghanistan, the US Navy said in a statement."Rear Admiral Chatfield is a historic choice for the Naval War College. She is the embodiment of the type of warrior-scholar we need now to lead this storied institution as it educates our next generation of leaders," Navy Secretary Richard V. Spencer said in a statement."As our Education for Seapower (E4S) Study noted, our capacity for critical thinking in an age of increasing complexity will be our most important strategic advantage. Admiral Chatfield will play a pivotal role in leading the War College as it integrates into the new Naval University system we are now establishing to foster a culture of continuous learning in the naval services."Chatfield will take over for Rear Adm. Jeffery Harley, who was reassigned June 9 "pending the final report of an ongoing Inspector General investigation," the Navy said. Harley would not discuss the investigation, the Associated Press reported last week. "All the decisions questioned in the allegations were subject to legal review either before or after the fact, and I believe that all of my decisions are within my authorities," Harley wrote in a campuswide email, the AP reported.The college's provost, Lewis Duncan, has temporarily assumed presidential duties, the Navy said.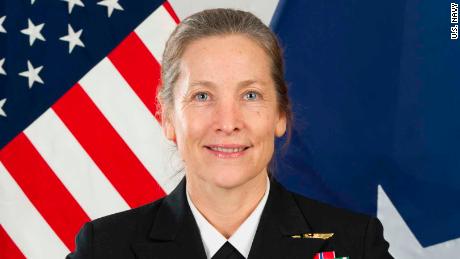 Chatfield grew up in Garden Grove, California, graduated from Boston University in 1987 and became a naval aviator, earning her "wings of gold" in 1989, according to her military biography.She was assigned to West Coast Helicopter Combat Support Squadrons, then moved to the Helicopter Sea Combat community. She later deployed in helicopter detachments to the Western Pacific and Arabian Gulf, her biography states.Read More – Source